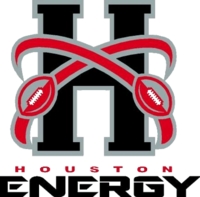 Position: DL/OL
Date of Birth: 11/23/1981
Height: 5' 9" Weight: 185 lbs

Biography:
Educational Background:
TSU: B.S. Human Services and Consumer Science with and Emphasis in Child and Family Development
Currently pursuing a M.S.

Career Background:
Author of Life of Jametta, published 2012
Mentor teens and teen parents
Children's Advocate
Owner of the future Creative Minds Child Developmet Center

Tell Us About Your Family:
I am a mothe of 4 Robert(13) Chabre(11), Santrese (10), and Rodnya (2) are my world. Us 5 make a GREAT team. They motivate me everyday
.
Hobbies/Interesting Things About You:
I love spending time and helping childeren who come from troubled homes. The Lord has blessed me with a non profit project, "The Life of Jametta". In my spare time I like to shoot pool, play basketball, and of course play FOOTBALL!!!

Tell Us What The Phrase: "Real Women, Real Football, Real ENERGY" means to you:
This is about strong minded, dedicated women who place God first in their lives. Taking care of their families, playing and maintaining this sport that was once called only for men. Its also about passing this positive energized vibe through the team and community.